Two brothers making waves at the Wellington Regional Aquatic Centre
February 24, 2021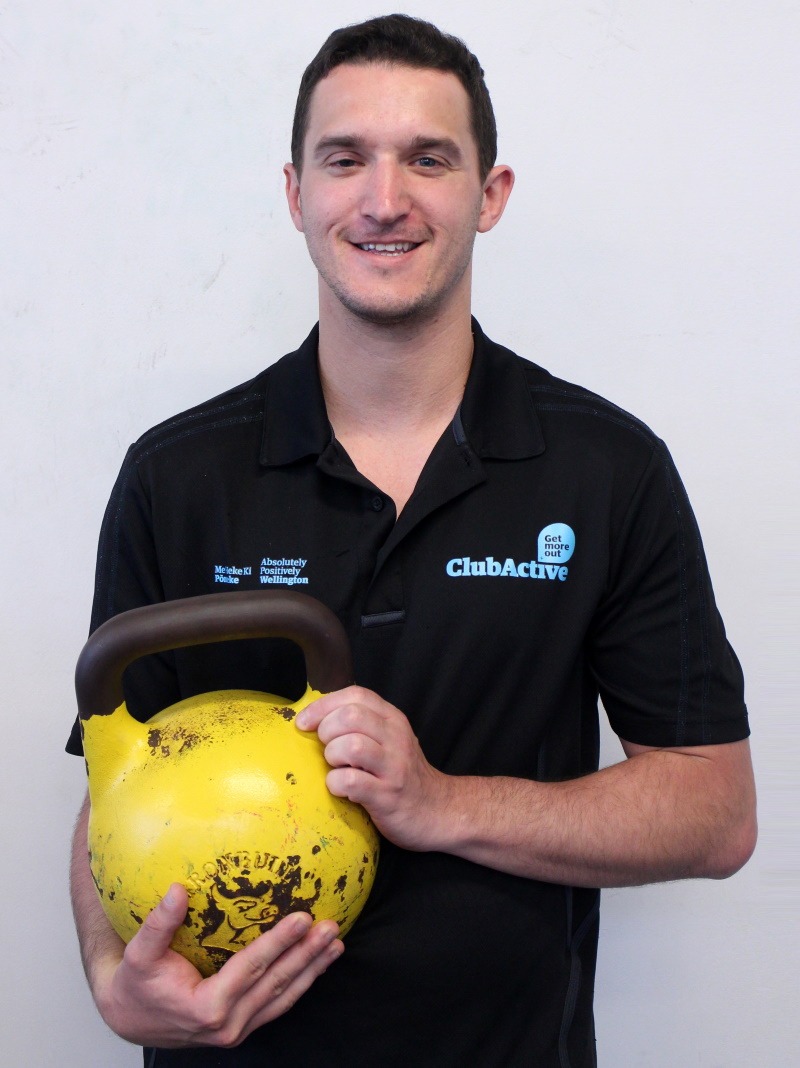 Olly and Alex Graydon are twin brothers who decided to make Wellington their home, after growing up in the UK. The pair got their start in aquatics, and have expanded their careers to encompass fitness as well, while picking up some Skills Active qualifications along the way.
Both are based at the Wellington Regional Aquatic Centre (WRAC). Olly (pictured above) is the fitness consultant team leader, while Alex is a personal trainer, as well as a lifeguard facility-in-charge.
While they share a lifelong love of aquatics, it's clear from talking to Olly and Alex that entering the fitness industry has opened up new doors, and allowed them to more fully tap into their passion for helping others.
After finishing school, Olly and Alex pursued sport and recreation qualifications in the UK and worked in the industry as well as out of it. But in 2010, they left to travel the world with a group of friends. Over time various members of the group headed back home, until the two brothers found themselves among the last still travelling, and ended up all the way down in New Zealand in 2013.
After having worked poolside at WRAC for a few years, they both joined the fitness side of the business in 2017. Olly is now in charge of the exercise consultant team, and the day-to-day operations of the gym.
"I think I just fancied a bit of a change in career path," he says.
"I wanted to pursue something a bit more rewarding, where I could interact with a lot of customers – hearing the member's stories, and seeing their journeys."
Olly loves to see gym-goers grow their confidence, understand more about fitness, and find activities that they genuinely want to do.
"People are more motivated when they find something they like, and pursue that," he says.
As part of his switch to working in exercise, Olly completed the New Zealand Certificate in Exercise (Level 4) programme. Alex also completed the same qualification.
"I had already done the [Exercise Consultant] Level 3 certificate," says Olly, "and I had done my UK certificate as well. So I just wanted to keep going, to keep expanding on my knowledge and learning new things."
As both a trainee and a manager, Olly has some useful tips for others completing on-job training.
"At WRAC we're quite lucky; my consultants get the opportunity to do a little bit of study on the job, so we will allocate a chunk of time for them during a shift. I would just recommend, if you can, every shift doing one question from a module. Doing it consistently rather than doing loads at a time is the way to go."
For Alex (pictured above), this same approach helped him as he pursued his own Exercise Level 4 programme, and prior to that, his First Line Management programme.
"I was very well supported by my Skills Active assessors as well as the staff at WRAC. They gave me on-the-job time to do the work, and [the assessors] actually came in quite a lot to support me as well."
Alex is passionate about his role leading the lifeguard team, during his aquatic shifts. Echoing Olly, he says it is all about the people.
"[WRAC] is just a great environment, with all the activities that are going on. It's not like any other workplace really – it's a very social kind of place to work.
"I enjoy being on the management side, doing the rosters and shift reporting, looking out for people, and looking after my team," Alex says.
Personal training is an area he is equally enthusiastic about.
"Seeing people achieve their goals is great. It might be something as simple as wanting to lose a couple of kilograms," he says – or it might be using exercise as medicine.
Alex had a particular interest in fitness as a means of helping to manage dementia, Alzheimer's and Parkinson's, which are conditions that affect some of his clients at the gym.
He has worked with Parkinson's New Zealand on specific fitness interventions for Parkinson's, and one day he'd like to open up a specialist studio for people with this and other conditions.
For Olly, his next career goal is to keep working his way up in management roles, and he'd also like to become a certified Strongfirst kettlebell instructor.
"Not only is this good for my own fitness motivation, but it's just good for me to keep learning and gaining more experience as a trainer," he says.
With their commitment to helping others and their ongoing pursuit of new skills and knowledge, the aquatics and fitness industries are very fortunate to have these multi-talented brothers on board.
Recent news