Where are you now: Shanae Yates, personal trainer
July 26, 2021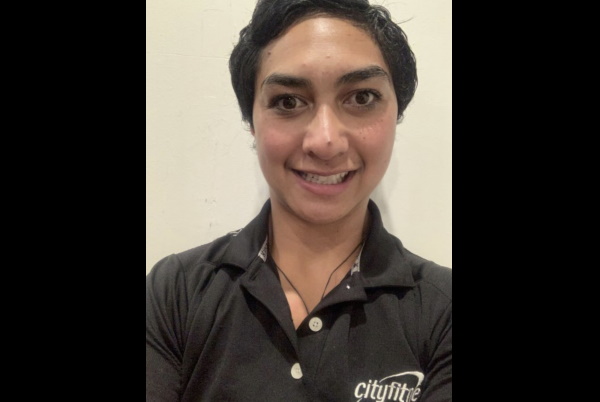 Skills Active graduate Shanae Yates has never let her cerebral palsy slow her down in pursuing her exercise career, and this year she is continuing to step up her skills.
Shanae got her start in industry working with clients at Stadium 2000 in Blenheim, where she also completed her first industry training qualification – and told her story in a Skills Active video.
Now based at CityFitness in Nelson, Shanae is once again balancing work and study, and is currently working towards her New Zealand Certificate in Exercise (Level 4). Skills Active caught up with her to find out how her career has progressed since we last saw her.
You are now working at CityFitness Nelson. Can you tell us about what you do there?
I do orientations at CityFitness, showing new members how to use the exercise equipment and what muscles they should be feeling when they are using the equipment. I get given orientations, and try to convert these to personal training clients.
What do you enjoy about your new role?
I am doing what I love, I'm helping others and I feel I am good at what I do.
How does exercise help your clients?
To date, everyone I have worked with has had different reasons for joining the gym! So that question is quite hard to answer.
How do you like to keep people motivated?
I keep people motivated by making sure they are having fun and making the exercises fun to keep them engaged. I make them goals that are achievable but if I can see they can do more, I make them. This makes them feel good when they exceed their expectations.
Why did you decide to enrol in the Exercise Level 4 qualification?
So I can keep learning more about the human body and stay current in the industry.
Where do you see your career going in the next five year?
My goal is to get enough clients to make personal training my full-time job.
Is there anything else you'd like to add?
Anything is possible when you put your mind to it. I really love working for Nelson CityFitness, all my colleagues are really supportive. I couldn't be happier; they have given me a chance to succeed in my dream job.
Recent news