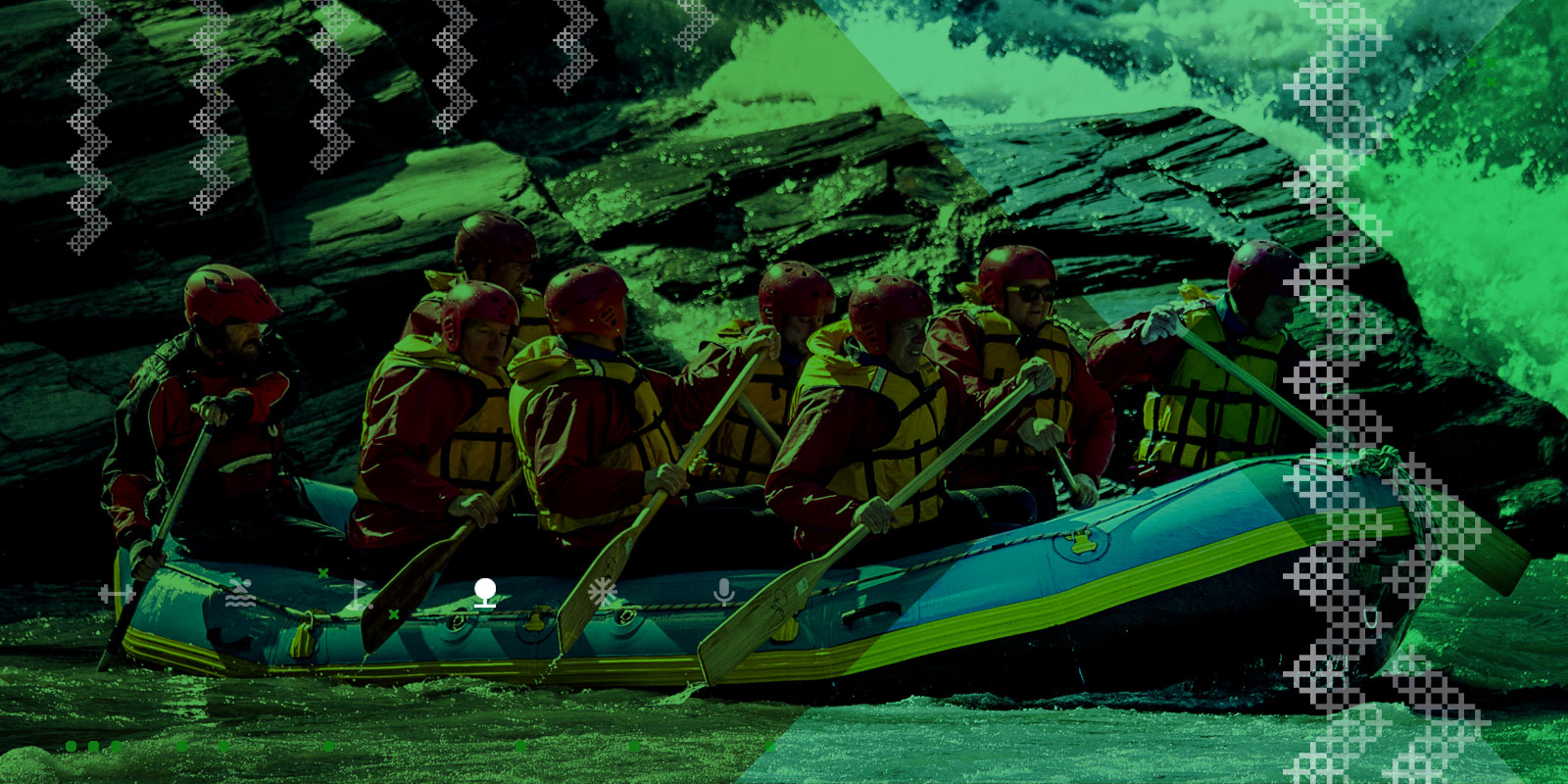 Who is this qualification for?
This qualification is for people working in the outdoor recreation industry who wish to guide commercial raft or craft trips on New Zealand whitewater rivers.
River guides are strong, fit, quick-thinking and unflappable. Highly energetic by nature, they know how to get people revved up for a trip down the rapids, while making sure the expedition is safe, fun and positive for one and all. Their training and know-how enables them to respond calmly and competently when things get tricky or the weather turns bad.
This qualification is designed to be delivered on-the-job in the great outdoors.
Graduates of this qualification will be able to plan and prepare for commercial river trips, guide clients through trips of less than one day, and apply river rescue skills on Grade III or above whitewater rivers.
To commercially guide within New Zealand, you need to hold the appropriate level of Raft Guide or River Boarding qualification. The New Zealand Rivers Association and Skills Active have worked hard to create and maintain a qualification system that reflects the high quality of guiding required in New Zealand.
For more information, please read the Worksafe Guidance for Commercial Whitewater Rafting Operators, Grade II Checklist, Assessment Process, and Qualification Pathways.