Outdoor instructor helping rangatahi to smash through the comfort zone
August 4, 2022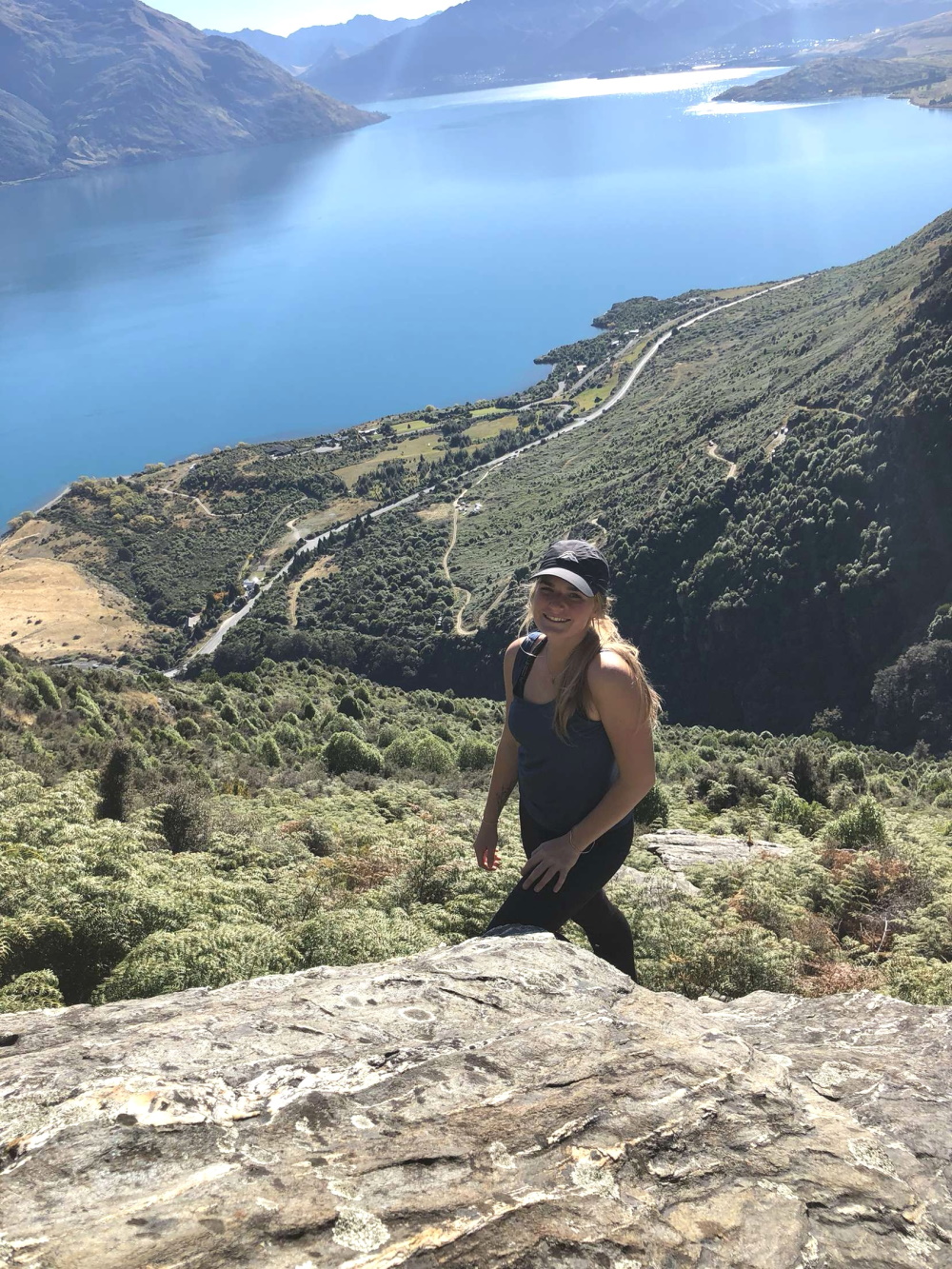 Rachel Crago considers herself very lucky to have been immersed in the outdoors from a young age. Now, as a full-time outdoor instructor, she is helping others to discover the life changes that come with getting out of the comfort zone and into the green zone.
Based in Invercargill, Rachel is a long way from her home region of Northland, where her childhood was full of outdoor escapes.
"My family is really active, and we were always out having adventures," Rachel says.
"My dad would show up to school with the van or truck loaded up, and we'd be away for the weekend. So I have grown up quite comfortable and confident in the outdoors," she says.
Rachel is completing the Skills Active New Zealand Apprenticeship in Outdoor Leadership (Level 4) while she works at Adventure Southland.
She first completed her bachelor's degree in sport and exercise science before getting the role at Adventure Southland.
"I then wanted to do the apprenticeship, because I wanted to be outdoors rather than in a gym. My degree had a focus on physiology and nutrition, and understanding the body is still really important for this job. So the two qualifications work well together," Rachel says.
"The apprenticeship is giving me the training and experience to be outdoors, working with groups of people, while I'm being paid for it. It's a hands-on way of learning and that's what I enjoy the most.
"Work is also really supportive and allows me to get some study done in my downtime."
As well as being an outdoor instructor and leading activities on site, Rachel is the coordinator for Southland Alive, a dedicated programme for local 18- to 24-year-olds who are on the jobseeker benefit.
The participants start with a 10-day trip to Fiordland, and then come back for further outings and activities over a period of three months.
"The programme is designed to help them gain confidence, which will support them in the working world, going to job interviews, and so on.
"The Fiordland trip pushes us all out of our comfort zones. We spend six days at Borland lodge, doing activities, and then we do a four-day tramp to finish off the experience."
Meeting all kinds of people, and seeing them get past their apprehension and do things they find hard, is what makes the work so rewarding, Rachel says.
"[At Adventure Southland] we are offering an experience that I was fortunate enough to have growing up, but I acknowledge that lots of young people don't get those opportunities to be in the outdoors, going kayaking or climbing or abseiling or camping.
"I love being in a job that helps people get out and experience the green zones, and push outside of their comfort zones and smash it.
"And even if they don't complete the whole activity – for them it might be just getting to the edge and looking down over the abseil – I'm still so stoked for them."
Ends
Media contact for Skills Active: Esther McLaren | esther@skillsactive.org.nz | 021 195 5127
Skills Active Aotearoa is the transitional industry training organisation for recreation, exercise, sport and performing arts. We are a non-profit organisation, 50% owned by Māori shareholders, and funded by government to support Aotearoa businesses, organisations, iwi and community enterprises to get their staff and volunteers trained and qualified. We will transition our arranging training services to Te Mahi Ako on October 1, 2022.
Recent news